Categories
Manufacturers
There are currently no product reviews.
Information
More Information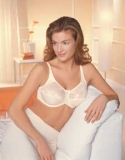 This underwire bra provides flawless shaping and support, with added comfort. Our designers have used a special flex-comfort floating wire to ensure...
Contact Us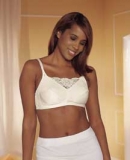 A true camisole bra that looks great under a blouse, business suit or dress. Lined with lycra net, the lacy camisole panel is perfect for women who...
Contact Us
New Products For May - Intimate Apparel
Your IP Address is: 54.234.227.202