Categories
Manufacturers
There are currently no product reviews.
Information
More Information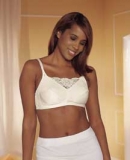 A true camisole bra that looks great under a blouse, business suit or dress. Lined with lycra net, the lacy camisole panel is perfect for women who...
Contact Us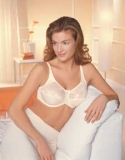 This underwire bra provides flawless shaping and support, with added comfort. Our designers have used a special flex-comfort floating wire to ensure...
Contact Us
New Products For May - Intimate Apparel
Your IP Address is: 18.207.132.226