Categories
Manufacturers
There are currently no product reviews.
Information
More Information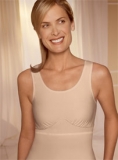 Designed for comfort and function, our new post-surgery camisole is made from a soft cotton/LYCRA® fabric that gently hugs the body for a secure...
Contact Us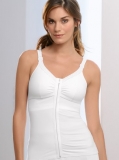 Designed for immediate post-surgical use; camisole includes two #2107 removable drain pouches and two #2106 Fiberfill Leisure Forms. Both bra and...
Contact Us
New Products For June - Camisoles
Your IP Address is: 54.147.29.160